OVERVIEW: The Deluxe H2BAR box is a Redhead Friendly' approved beauty products sent to doorsteps 4X a year. Value is worth $250!
DETAILS: The Deluxe H2BAR Box is a quarterly beauty subscription box for redheads, packed full with beauty, accessory and confidence-enhancing products valuing $250+. It is sent out in MARCH, JUNE, SEPTEMBER and DECEMBER. The days of spending wasted money on products that do not work for your red hair and sensitive skin are over.
WHAT DOES 'REDHEAD FRIENDLY' APPROVED MEAN?: This means all items are always free of heavy chemicals & complement red hair.  Our team works meticulously to find products to meet the 'Redhead Friendly' seal of approval and is excited to deliver them to doorsteps monthly.
Regular price
$68.00
Sale price
$57.80
Unit price
per
Sale
COMING SOON
Share
View full details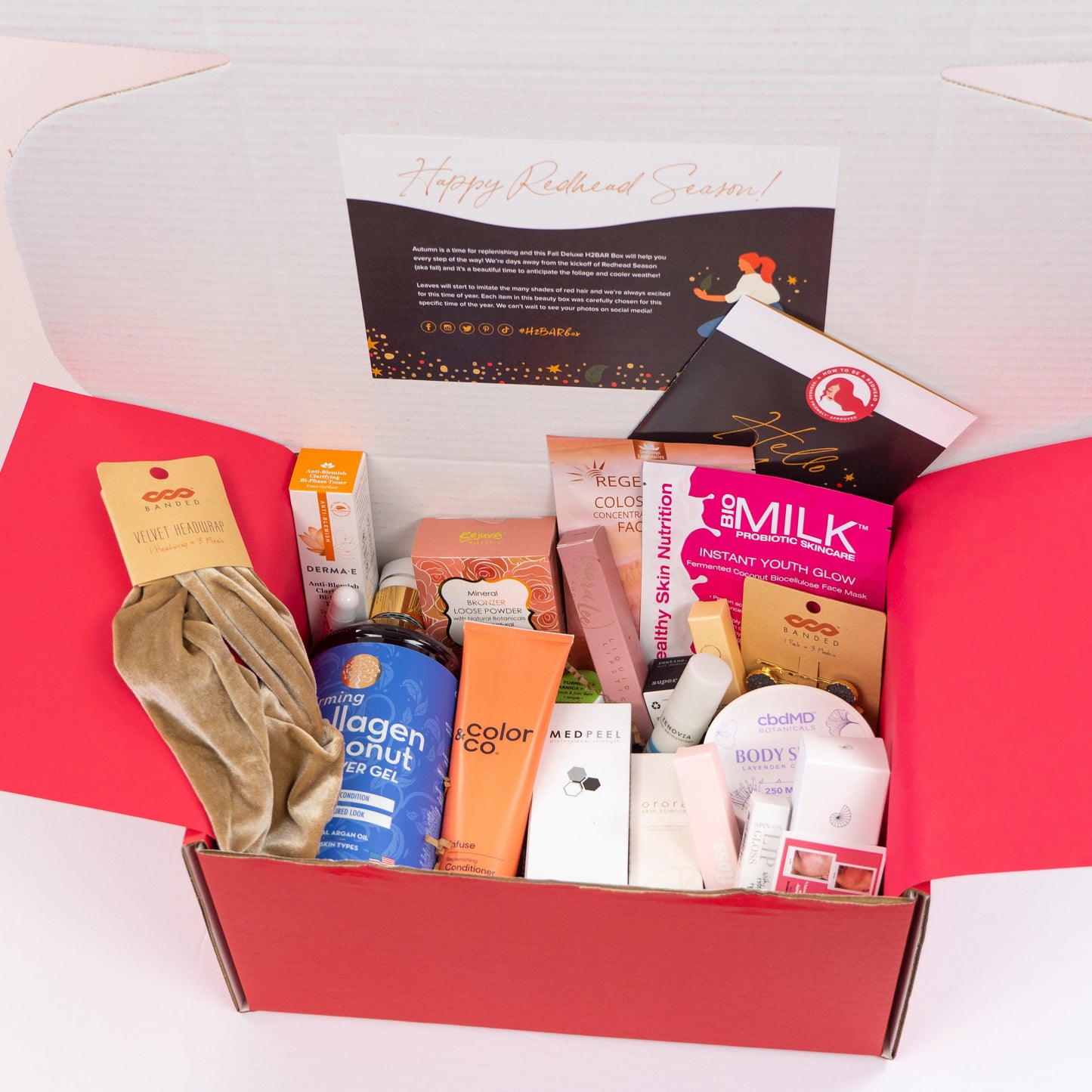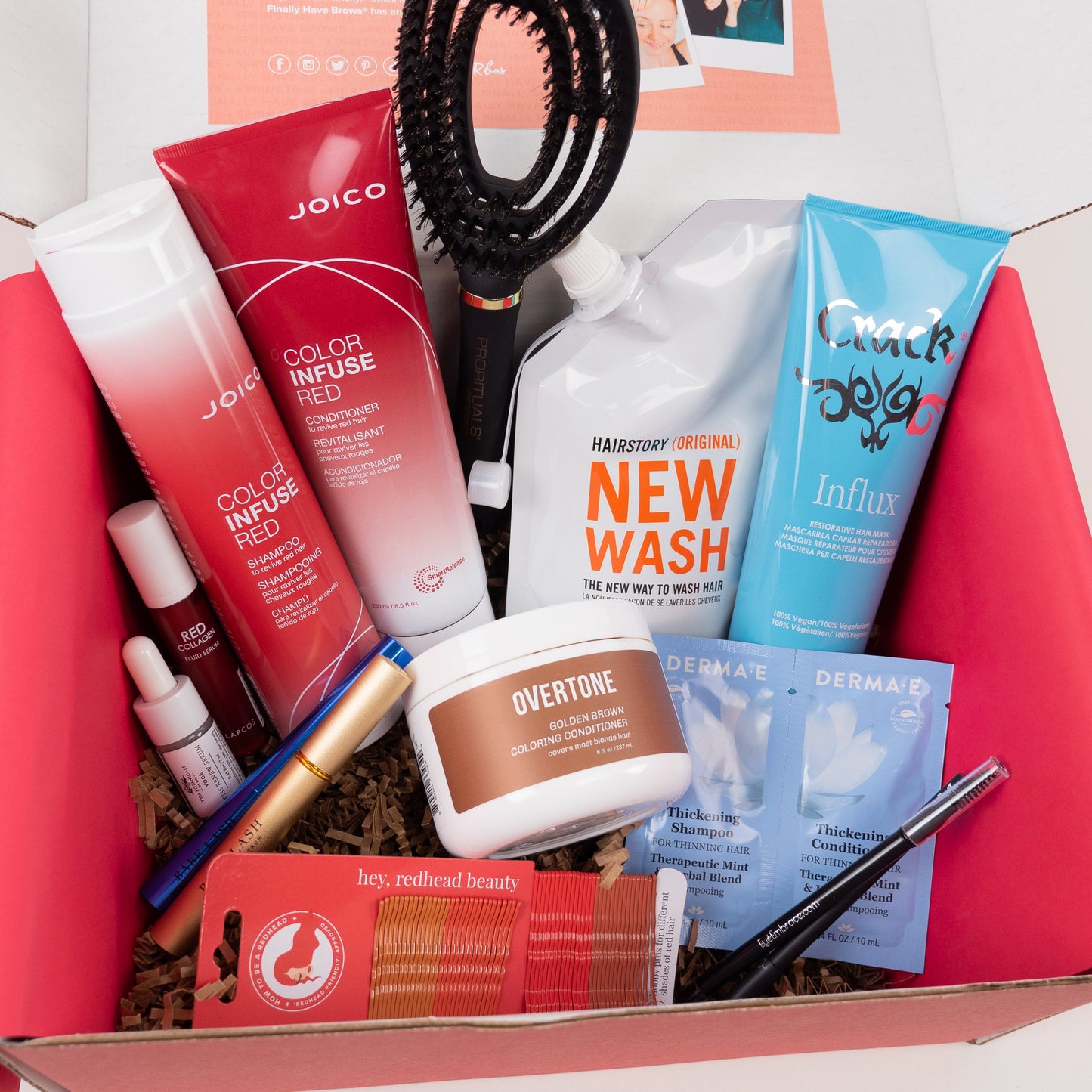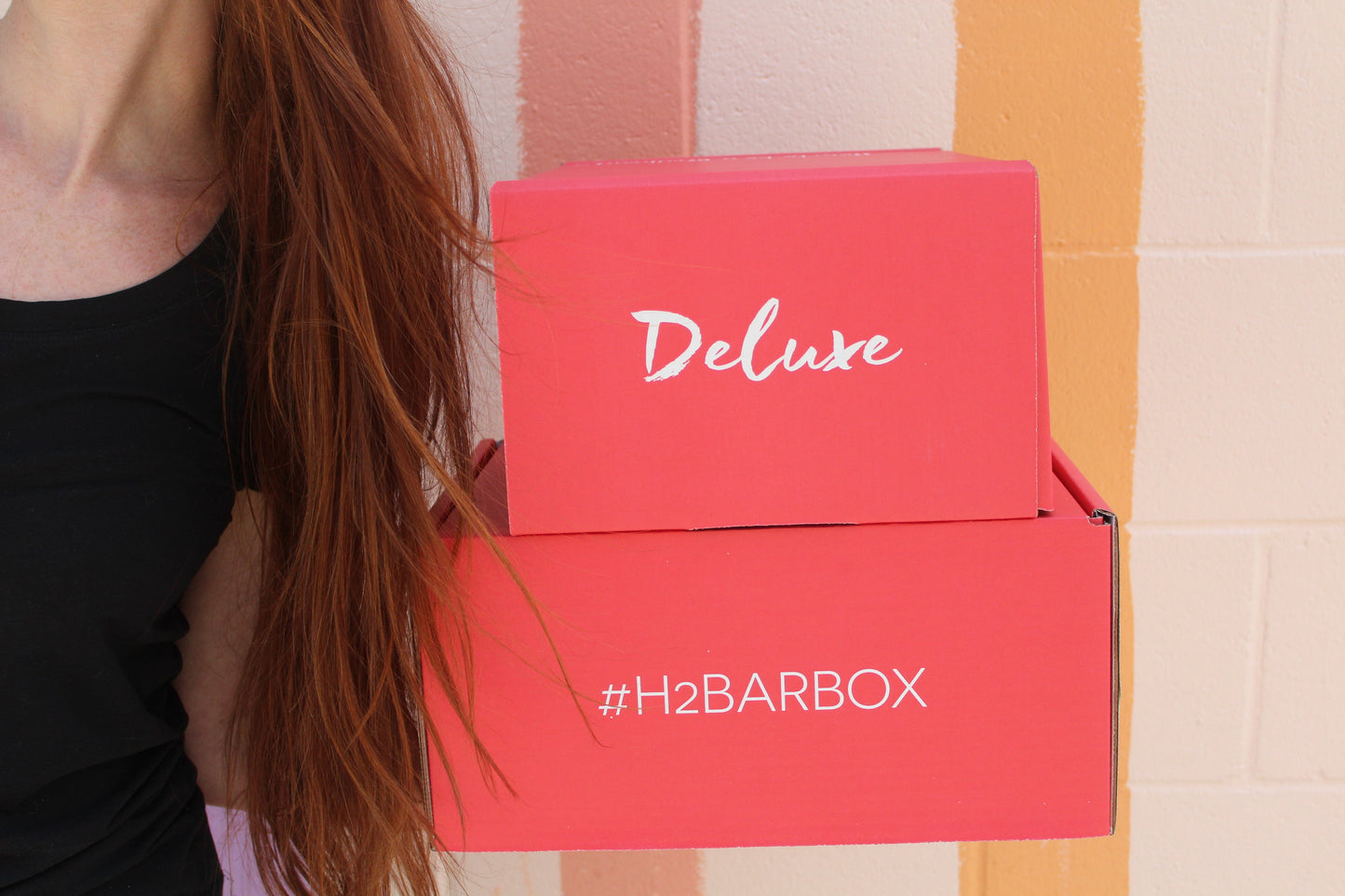 Wow!
I've been a monthly H2BAR box subscriber for probably a year, and love it. BUT, I just received my first Deluxe box ... WOW! I'm beyond delighted! I am so happy I splurged! 17 incredible products! Thank you ladies! ❤❤❤
First Time Buyer
Just received my first deluxe H2BAR box and am obsessed! I put on the tinted face sunscreen, lip plumper and floral scrunchie right away. Excited to try the rest of the products throughout the week.
Didn't receive
I never received my summer box.
Deluxe H2BAR Beauty Subscription Box
Great box, fair price!
I've found some great products that are now my go-to's in my beauty routine, I definitely appreciated the December deluxe box a little bit more just because it was more skin care focused, the make up we received in the first deluxe box was awesome but for a girl like me who wears make up maybe once a month, I definitely prefer the skin product heavy boxes, the pimple patches they've sent gave me a picking solution and they always pick great shampoo & conditioners. I actually save money getting this box and I get to try out new things like a foot mask! Love the Vendetti sisters, love the podcast, love the book, love the box, love being a Redhead 💋❤️🔥